My family and I like to explore and take lots of little adventures. One of our recent adventures we went to Wendell, Idaho which is just under a two hour drive from Meridian, to see the bald eagle tree. The bald eagle tree is, actually quite a few trees, on a private farmland, but you can view the eagles from the road.There is plenty of room to pull over and enjoy the wonder, and with the right camera snap some amazing pictures. The day we went, we counted forty eagles in the trees, it was magical! There is a little burger shack, West Point Shack, near the tree where you can grab a bite and enjoy the view. It was closed the day we went, but I have read good reviews about them, and look forward to going there soon.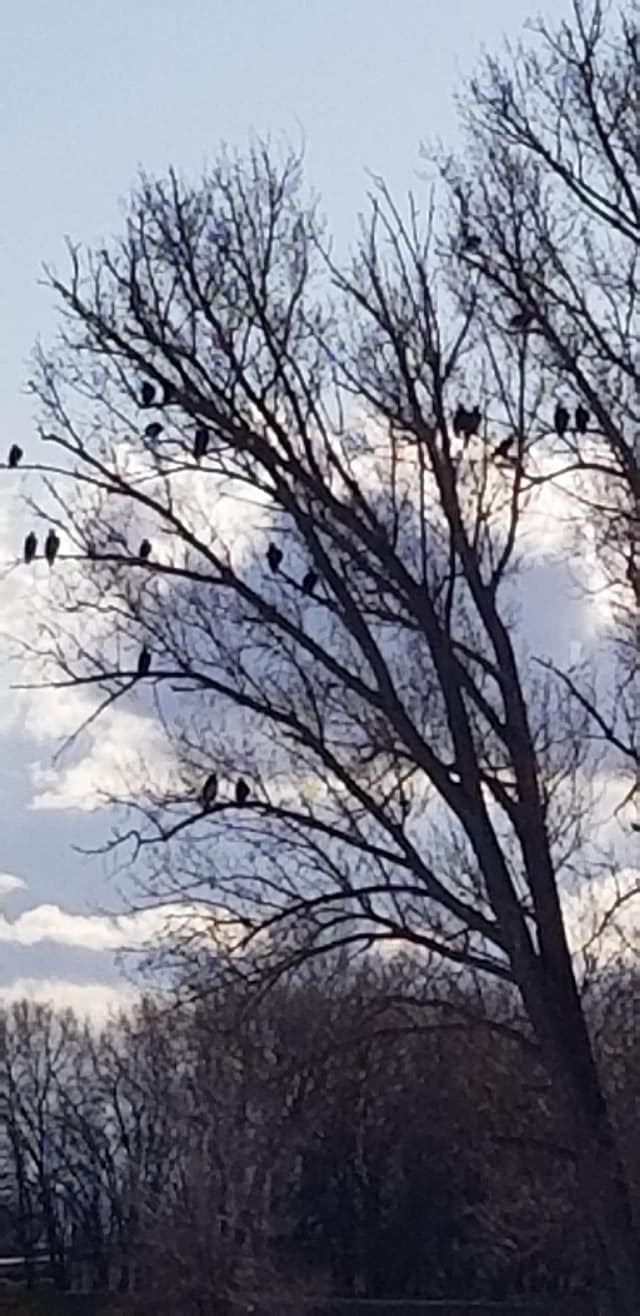 I don't know all the details about the eagle tree, the eagles migrate in the winter starting in October but they peak in January and February. They come back every year and are enjoyed all day long, some flying in and out throughout the day. I have read that sunset is when you'll see the most as they settle in for the night, but we didn't stay there that long to confirm. There have been sightings of more than eighty eagles in the trees at one time! One thing to note is that the tree is located on private property, do not cross the fence to get a closer look, bring binoculars or a good camera and you'll be just fine.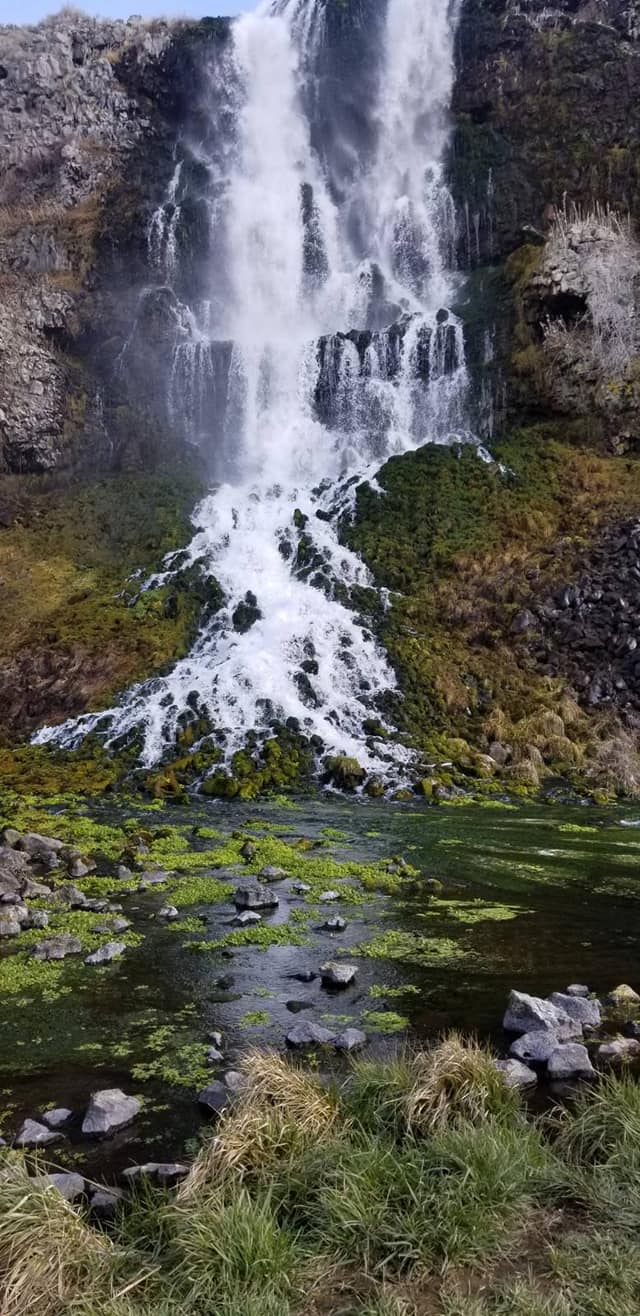 There was lots more beauty to see in this area as well. We went to Ritter Island State park and explored a bit. My kids loved getting so close to the waterfall there. We have gone in the summer and splashed in the water, but it is magnificent in the winter too. Getting to the waterfall was an easy short little hike on a well traveled path. The waterfall is so big, you can see it from the parking lot, so its perfect to take young ones as well. This provided us with lots of great pictures to share with our family when we got home.
After that we went to check out Box Canyon, which is a short drive away. Box Canyon is a spring that bubbles up from the ground. It is the eleventh largest spring in the United States, and feeds water into the Snake River. It was windy and cold by the time we arrived so we didn't explore too much, but it was stunning! My kids were amazed at how the water just appeared seemingly out of nowhere and turned into such a large body of water. Kind of fun to sneak in a little science education into our day.
I know that our little day trip only touched the tip of the iceberg on this beautiful part of the state, but what we did see we were all impressed. In the car on the way home we all started talking about our return trip and the places we still wanted to explore. This easy drive is absolutely a recommendation from our family.
Don't miss out on our CALENDAR for a complete list of local events – sure to entertain, educate & exhaust the whole family!
Just click Submit an Event to let us know about your events and be sure to follow us on Facebook!
SUBSCRIBE to receive a FREE weekly email with all the family fun you could wish for